The art project Listen to Me starts from the brainsounds
experienced by people who suffer from tinnitus and
takes silence as an essential ingredient of the exhibition.
Someone with tinnitus or ringing in the ears "hears" a beep, noise, crickets, bells and / or other sounds that are not there in reality. The risk of tinnitus increases with age, but more and more younger people also struggle with it. In general, disturbing tinnitus occurs on average in 17% of the population. Although the onset is usually found in the ear, the tinnitus itself develops in the brain.
Listen to Me is not a sensitization campaign against noise nuisance. With a specially developed program and synthesizers, the sounds that these people "hear" were recreated through methodological dialogue. These sounds can be listened to by the visitor and were offered to artists as a starting point for their work. For substantive and scientific research, institutions, research centers, psychologists and neurologists were called upon.
When visiting the exhibition, one sese and heasr the works, experiencing the subjective experience of the patient. For this, a selection of international artists from various disciplines was asked to make work. With Installation, visual arts, sound art, performance and sci-art, the sound experiences, the state of mind and the psychological consequences for the sufferer and his environment are brought to artistic expression.
Check out the 2019 trailer (headphones recommended)
EXHIBITION
Programme
Vernissage : Saturday 13 April from 14 until 18h
Live performance and interpretation of John Cage's 4'33"
Finissage: Sunday 5 May from 14 until 18h
Live performance with synths

ARTISTS

Adam Basanta — Sound Art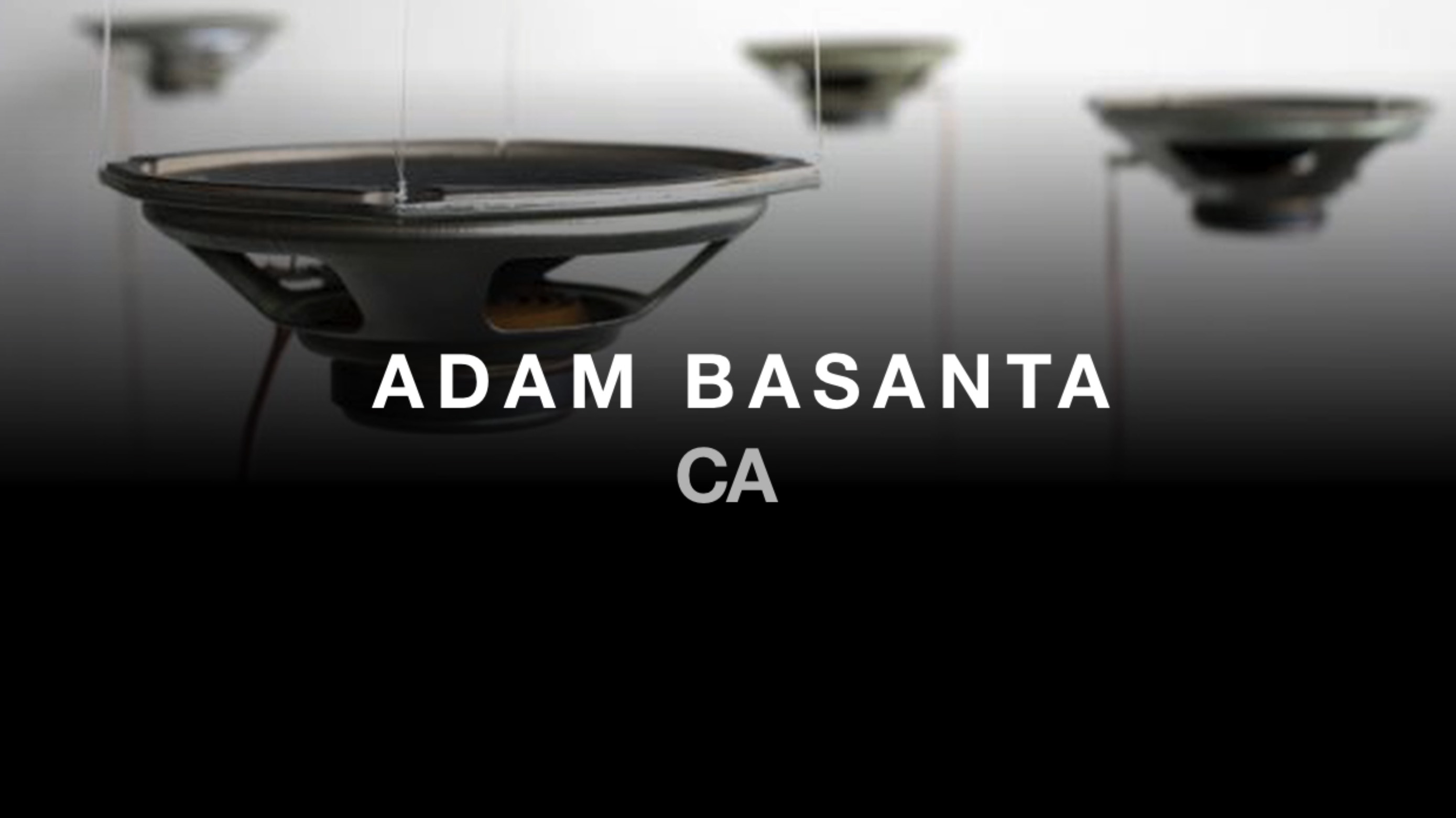 Yves Velter — Painting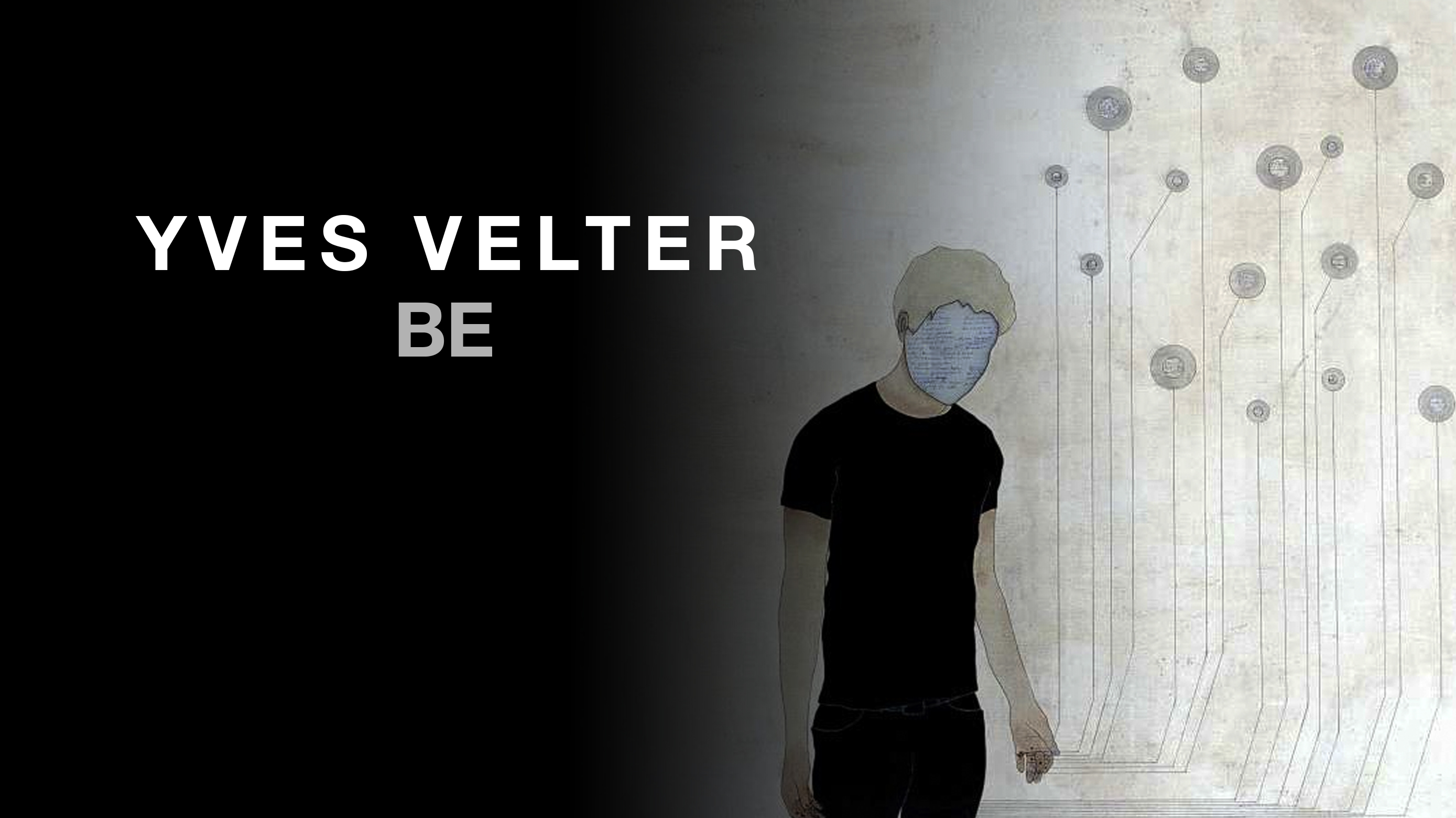 Peter Beyls — Sci-art

John Cage Trust — Performance & Video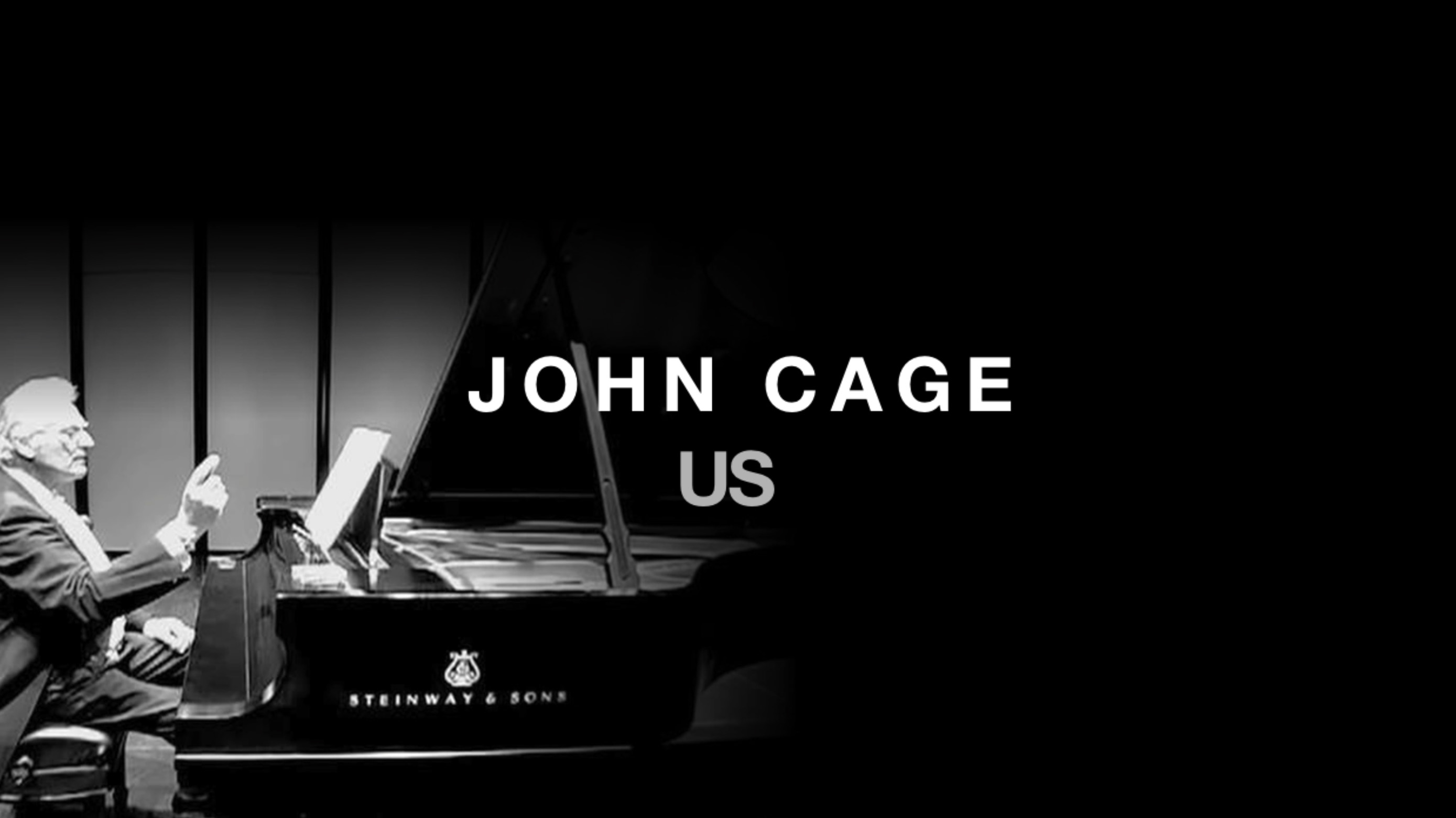 Corry Vandermassen —  Mixed Media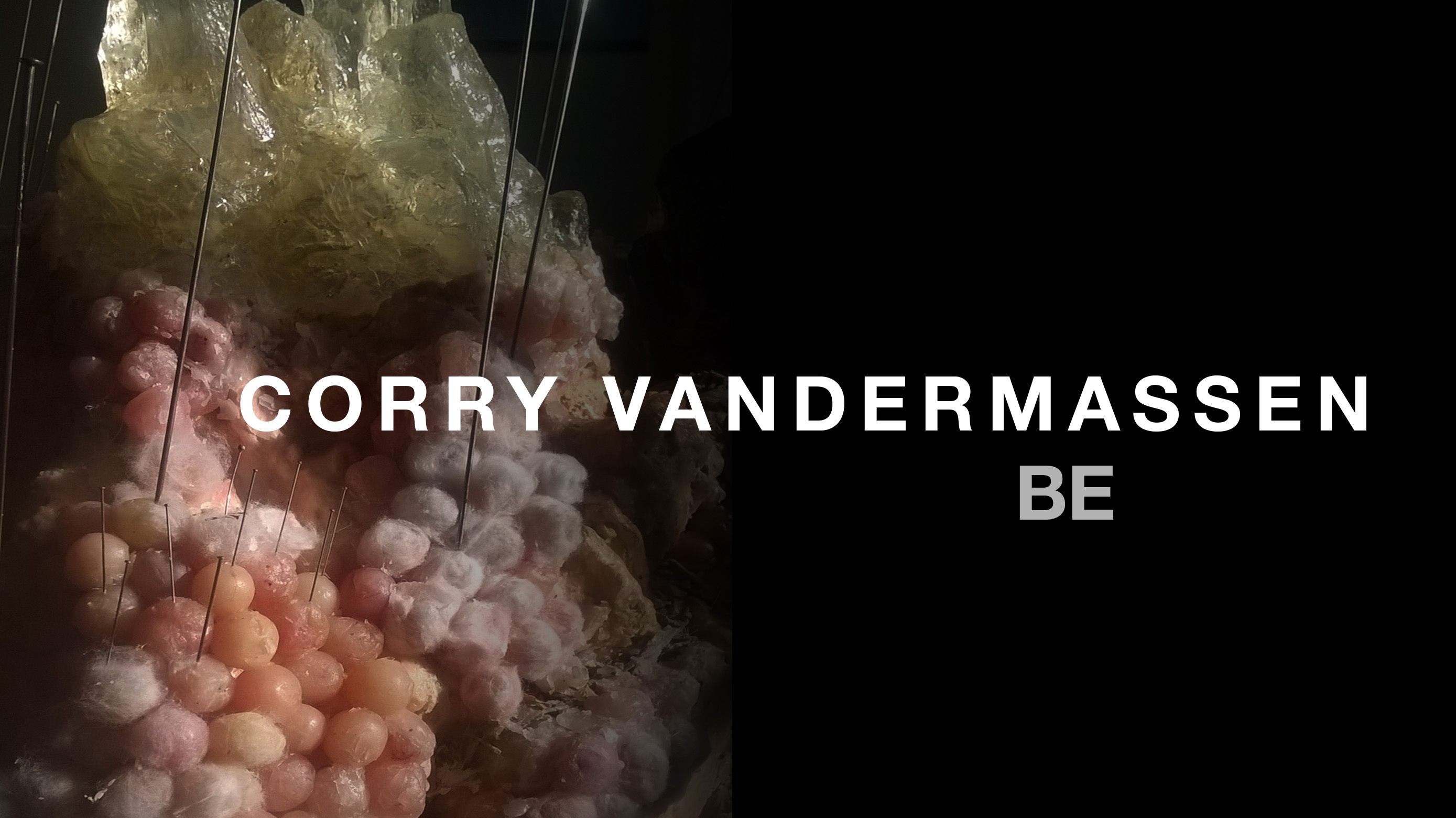 Ruth Devriendt —  Drawing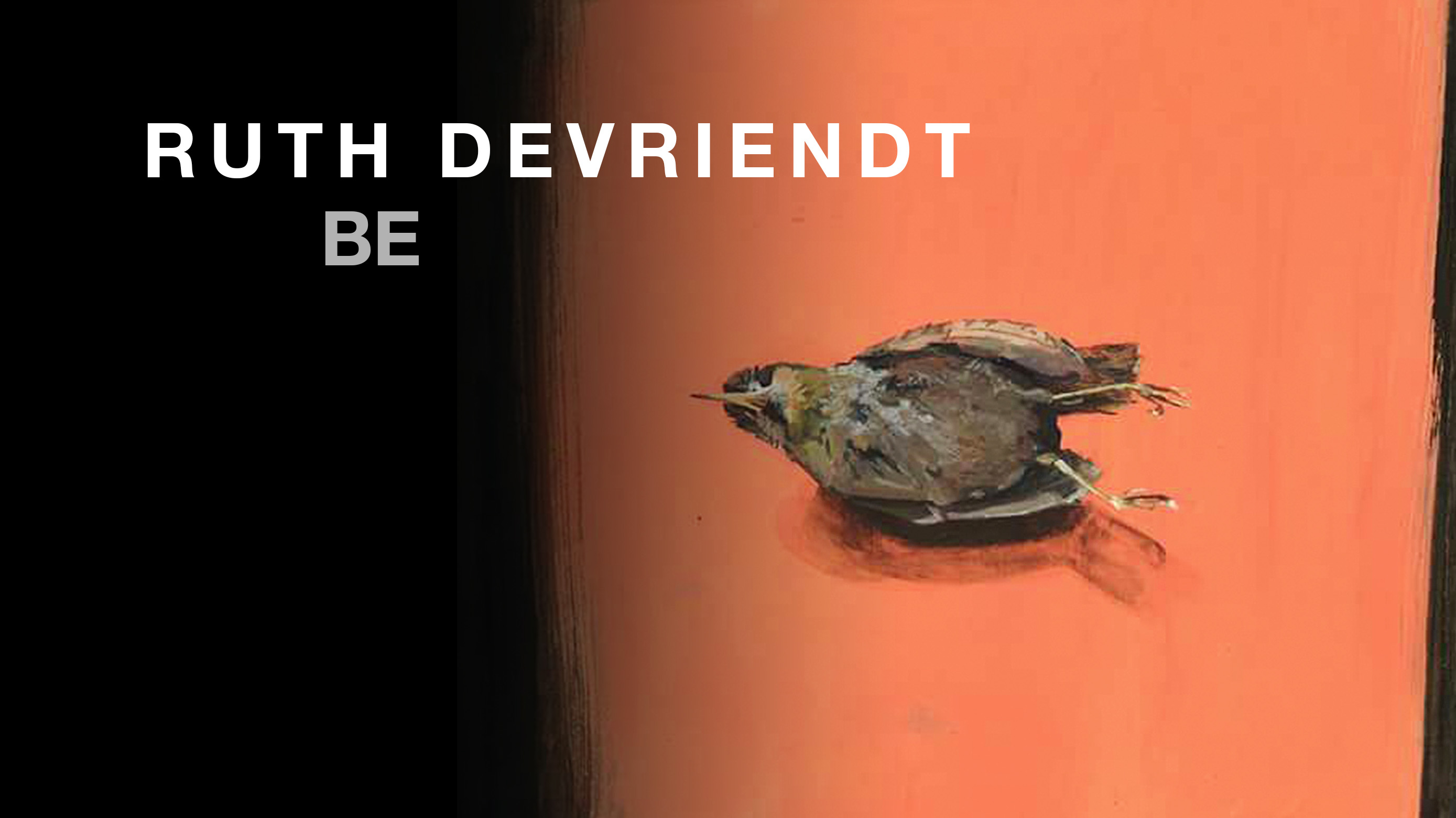 Heide Bertram —  Performance, Singing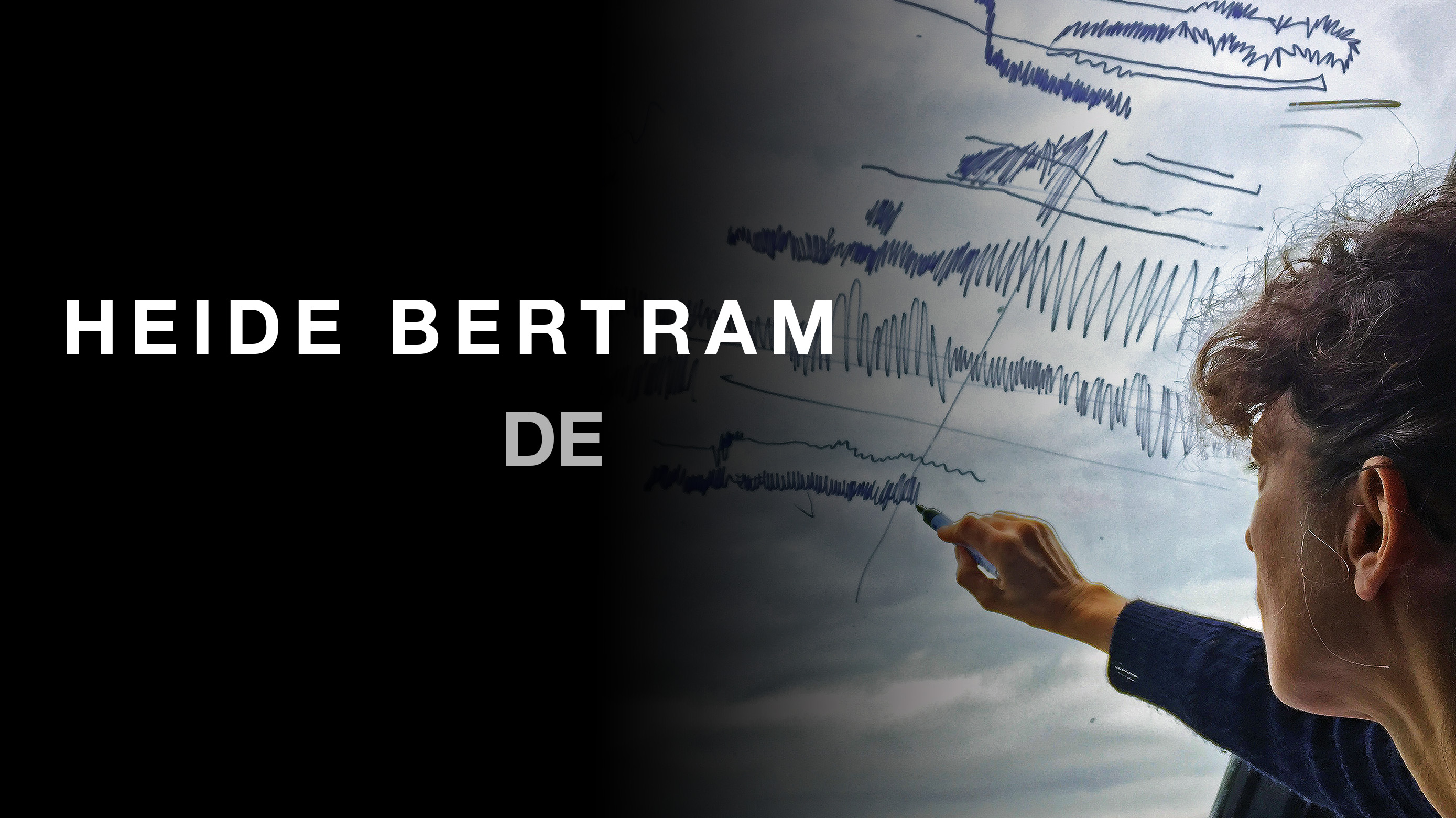 Philippe Druez —  Sound Art, Installations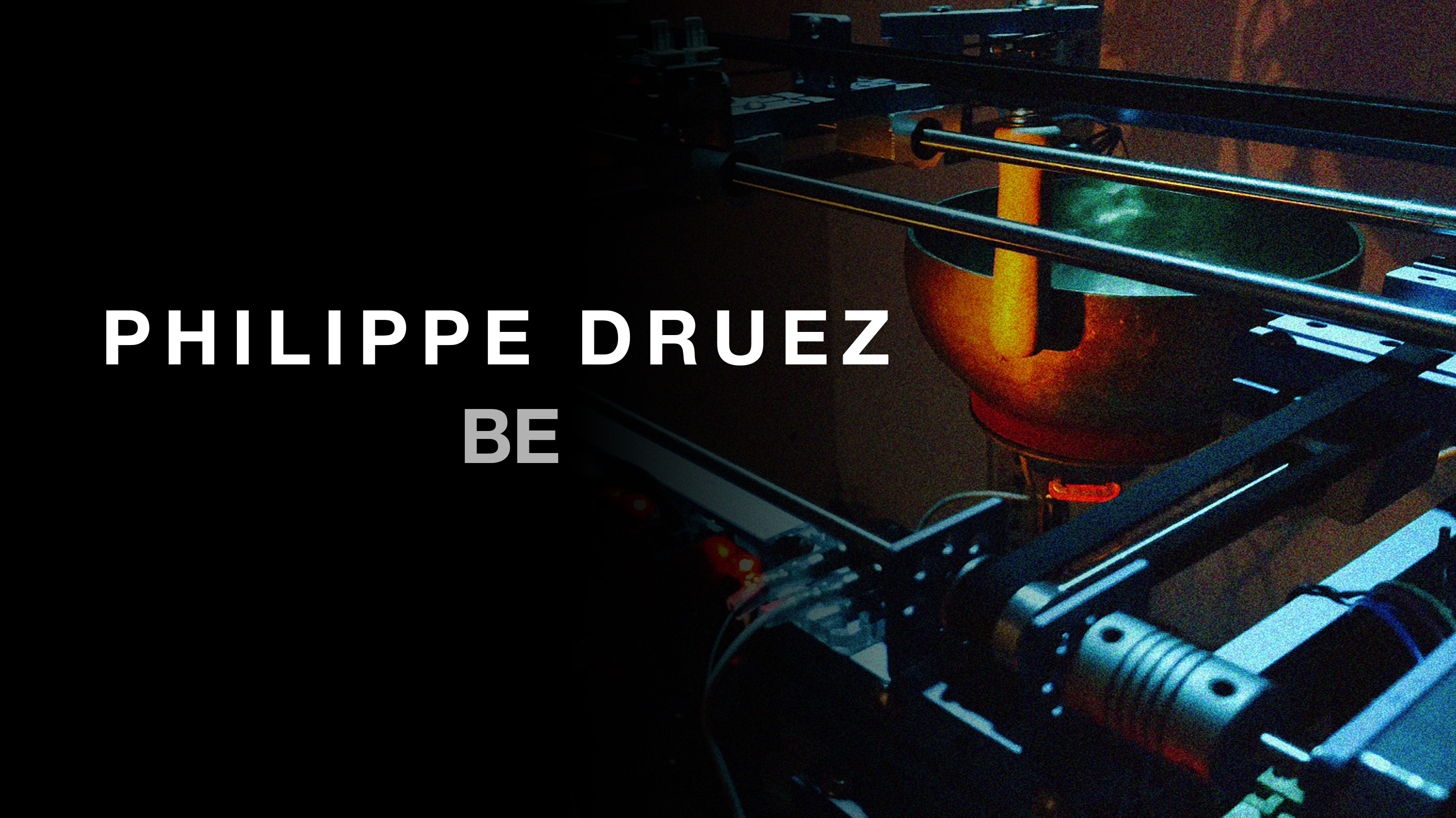 SHARE YOUR BRAINSOUND

As a "tinnitusser" you can participate in BrainSound, a subproject of the Listen to Me exhibition. Download the form, fill it inas accurately as possible and mail it back to us. Your data remains confidential of course: everything remains anonymous and is not shared with anyone outside the organization and third parties (artists) involved.
The sounds are cataloged and included in our tinnitus database. Individuals with particular sounds will be selected by us and contacted to create an emulation in the studio in dialogue with those involved.
PRACTICAL
THE EXHIBITION
Listen to Me is an initiative of Philippe Druez, who curated and organised the exhibition.

WHEN TO VISIT
Listen to Me takes place from Saturday 13 April until Sunday 5 May 2019.
Performances are during the vernissage and finnisage.

OPENING HOURS
• Saturday & Sunday from 11am until 18pm
• Wednesday from 1pm until 5pm
• Thursday from 6:30pm until 9:30pm
• Other days: by reservation for individuals, groups and schools: listentome@brainsound.org
• Basic: €4,- or PAY WHAT YOU WANT
• Int'l teachers Card 2019: €3,-
 • Student (<26j - valid student card): €2,-
• 65+: €2,-
• Participants BrainSound (certificate): free
• Younger than 10: free

• Booklet EN (exhibition catalogue): €3,-
• Compact Cassette (music cassette + booklet): —available May 4th 2019— €25,-
• Basic entry + booklet (EN or NL): €5,-

• Guided tour (50 minutes, minimum 5 people): €30,-



VOLUNTEERS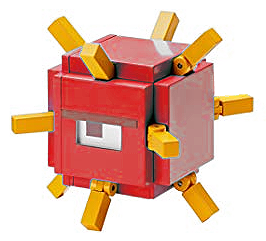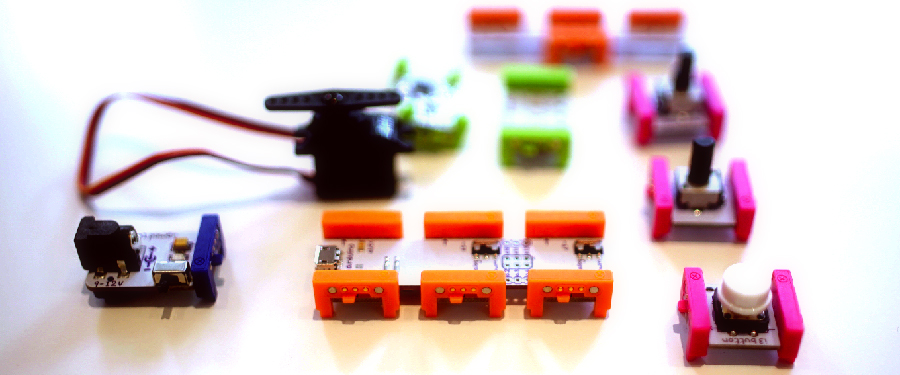 We welcome volunteers who want to work as attendant and/or guide.
In return we offer a workshop tech-art: working with littleBits, Arduino, robotics and electronics as art elements (for laymen and those who know something more).

CONTACT
All correspondence via email: listentome@brainsound.org

LOCATION —  GETTING THERE
The exhibition takes place at the Cochlea Site, the underground expo location
of De Zebrastraat, transformed for the occasion.
Zebrastraat
Zebrastraat 32/001
B-9000 Gent
info@zebrastraat.be
+32 494 88 15 59

EDUCATIONAL
An adapted educational tour for schools is offered. Only in Dutch. See here
A STEAM / Tech-Art workshop is offered for volunteers and Brainsound participants.
The workshop fits within the framework of STEM education (STEM stands for Science, Technology, Engingeering and Mathematics). The focus here is on (the integration of) mathematics, science and technology.
An emerging trend is the ever-louder-sounding call for a holistic approach through the addition of arts and music (STEAM = STEM + Arts). The starting point is that there are clear points of contact between STEM education and arts education. Both scientific and artistic processes start from a perception that evokes questions linked to the theme of the exhibition.
SHOP
Support this project and get a unique work in house. This audio production on a compact cassette was made for the Listen to Me project by the artist Philippe Druez. Samples can be listened to soon on SoundCloud.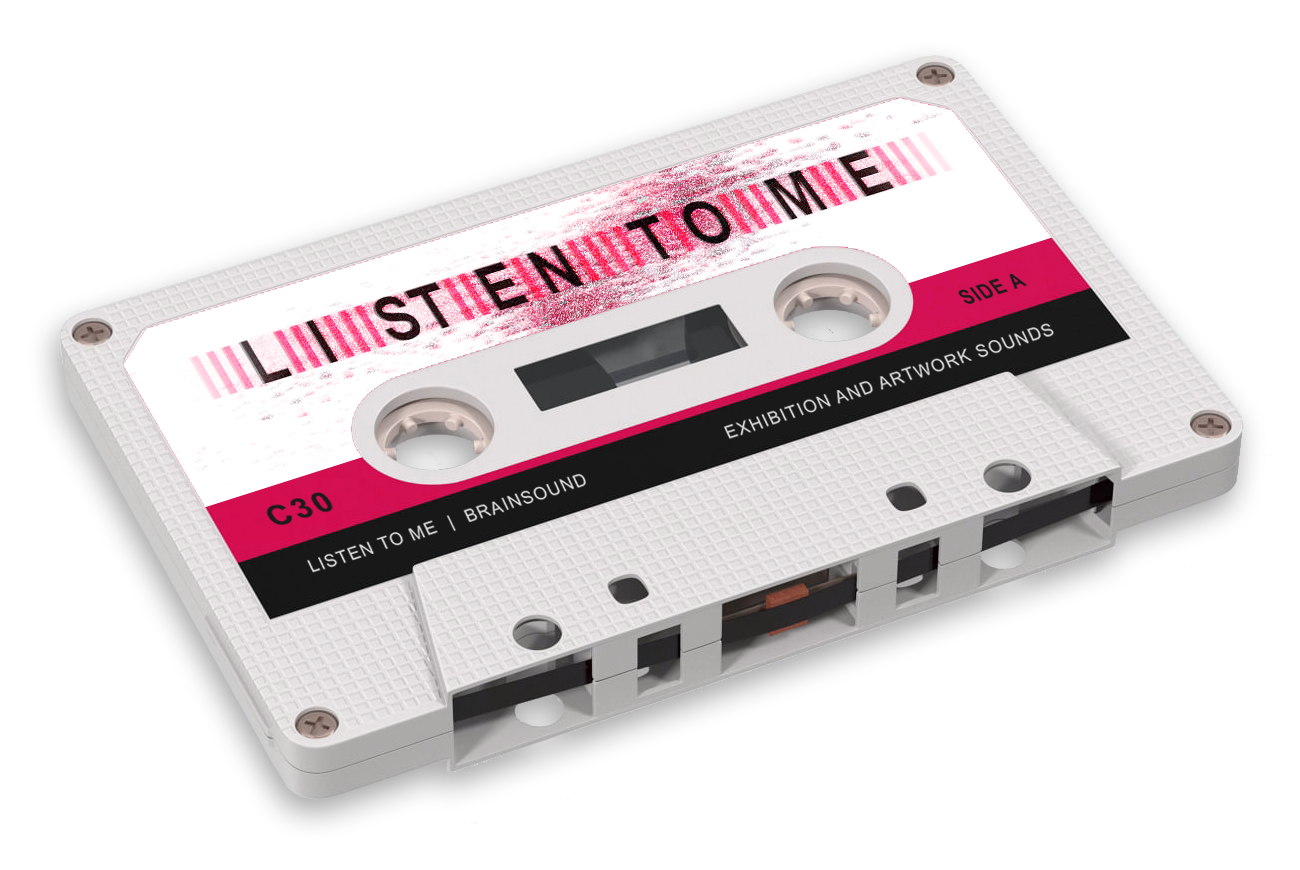 Compact Cassette with Mini Booklet

This audio cassette produced for the exhibition contains emulations of tinnitus sounds, as well as all the sounds generated by the artworks at the exhibition. The sleeve contains some compact pages with background information about the exhibition and an overview of the artists and the works.
Kenmerken

• Circulation: 24 copies, numbered
• Duration: 2 x 15 Minutes
• Recordings: Stereo, Dolby
• Medium: Compact Cassette, C30, CrO2 tape - Type II
• Packaging: Boxed + centerfold booklet, color
• Language: English
• Price: € 25, -
Order here (+ shipping BE, EU of INT): listentome@brainsound.org